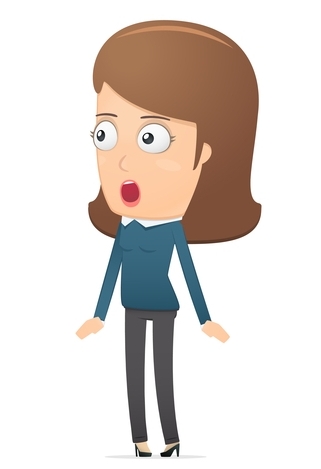 "There's no such thing as a free lunch." goes the popular saying widely attributed to economist Harley L. Lutz around 1942. In the financial services industry, nothing could be more true. Unfortunately today, many advisors are selling high fee products under the guise that they are a "good deal," that the investor is getting something they don't deserve for the cost. You get what you pay for, make no mistake about it! Here are the four most oversold and costly investment products that fee-hungry advisors are selling today:

1) Structured Notes
"What are these things?" is a question we get quite often when we speak to an investor who has purchased a structured note based on a recommendation from their advisor. It's a very good question because the answer is elusive to say the least. Technically, a structured note is an IOU from a large bank (usually), many of which are in the cross-hairs of governments around the world. Upon further investigation, structured notes can be very costly too, as investors may pay a 3% commission or more at the time of purchase! When a financial advisor makes such a large fee upfront, the only party guaranteed to win is them and not you. Always get a second opinion from a non-commissioned advisor before buying a structured note.
2) Annuities
This may be the most oversold and misrepresented financial instrument on the planet. The reason: an insurance agent of broker stands to make upwards of 6% commission on the sale of an annuity to you! As you can imagine, when the compensation is so large, many financial advisors go out of their way to sell various forms of an annuity to their clients. In the right situation, an annuity can be a perfect fit. In our opinion, however, somewhere in the range of only 5-10% of investors should consider an annuity. Again, these investments are rarely fully explained and the fees are largely hidden from plain view. Back-end sales charges also sting buyers of annuities who close the contract before it's completed. This lock-in period can range anywhere from 3 to more than 8 years! Any investment that takes more than one page to explain is probably too expensive and complicated to be a good deal (annuity contracts can be dozens of pages), so tread very carefully before committing to buy any form of annuity.
3) Universal, Variable or Whole Life Insurance
Life insurance mitigates the risk of your untimely death and provides financial security to your loved ones who have lost you as a bread winner for the family. Always use insurance for this reason and you will be in good shape. Buy insurance as a investment as well, and get ready to be socked with fees upwards of 4-6% annually to maintain the contract! "Buy term and invest the rest" is an old adage and it rings true today. Term insurance is usually very affordable yet that's what makes it so unappealing to sell -- the insurance agent would starve if he or she only recommended term! Far too many investors are sold universal, variable, or whole life policies when they really don't need them. Look before you leap into one of these products and have a financial advisor with a Certified Financial Planner™ credential review any insurance proposal before you buy.
4) In-house College 529 Savings Plans
Saving for a child's college education can be a daunting challenge for many families. The 529 college savings account is an awesome vehicle that warrants serious consideration when trying to tackle this huge financial burden. But buyer beware here, because high fees can eat away at your returns and leave your child short-handed once the college years are upon them. Some plan fees can exceed 2% when you consider the commissions and annual expense ratios of the underlying funds. Additionally, a broker who is tied to their company's investment platform typically only has one or two options to chose from, yet all 50 states plus the District of Columbia offer 529 plans. Because so many are offered directly to consumers, do your own homework here and skip the expensive middleman.
At Infinium Investment Advisors, our Denver financial advisors' goal is to provide you with unbiased advice and an objective opinion. If you would like us to run a complimentary review of your financial advisory relationship, please click the link below to schedule an introductory call:

---
At Infinium, we believe in providing you original research and thoughts on the world of personal financial services. Nothing of what you see on our site is canned or produced by a 3rd party. Take some time to explore the following resources:
---